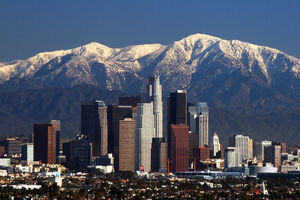 San Di Angelo is the administrative capital and largest city in the province of Saint Jordinian. The city is located in the Pialionica County of Saint Jordinian, in the United Federal Kingdom of St. Samuel. The city has a population of over 1.1 million.
San Di Angelo was founded around 1350BP, by Papaist preachers, who settled at the location, due to it's fertile location. The city replaced Arundel as the administrative capital of Saint Jordinian after the Civil War of Saint Samuel in 174BP. San Di Angelo is now one of the major centers of business, international trade, entertainment, culture, media, fashion, science, technology, and education in northern St. Samuel.
Education
Edit
Saint Jordinian Provincial University
University of San Di Angelo
Alfonso Le Pirrellio University
Transportation
Edit
The city is served by San Di Angelo Internation Airport, which is located 5 miles south of the city.
The city is home to Division One team, San Di Angelo FC. The city is also home to San Di Angelo Speedway.