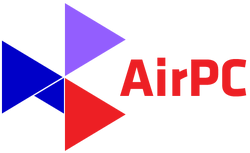 Aeroliñas Portocapitalianas EGL, mostly known by the international brand name AirPC Portocapitalian Airlines, is an employee-owned airline in the People's Republic of Porto Capital. Founded in March 302 from the government-mandated merger of five small former Brolecian and Extreman private companies, AirPC grew in the space of a few months from a small regional airline to the nation's number one carrier.
The airline is headquartered at the Porto Capital International Airport. The company's motto, as used in all its advertising material, is Uniting a new country.
AirPC is a member of the Open Skies agreement.
Fleet
[
]




20 Lamil L-110
7

Lendosa Aviation LAC-1000

1

Lendosa Aviation LAC-3000

2

Lendosa Aviation LAC-4000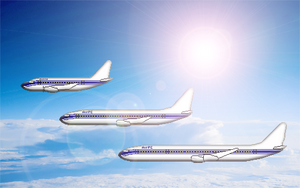 In 321, AirPC iniated a fleet expansion programme, which saw it acquire one LAC-300 and two LAC-4000 from Brolair. Meanwhile, its regional fleet was also renewed, with the acquisition of twenty L-110 from Portocapitalian manufacturer Lamil, while its thirty-two ageing LAC-200 turboprops were distributed to other companies across the Medhinou Pact.
Destinations
[
]
Domestic
[
]
International
[
]